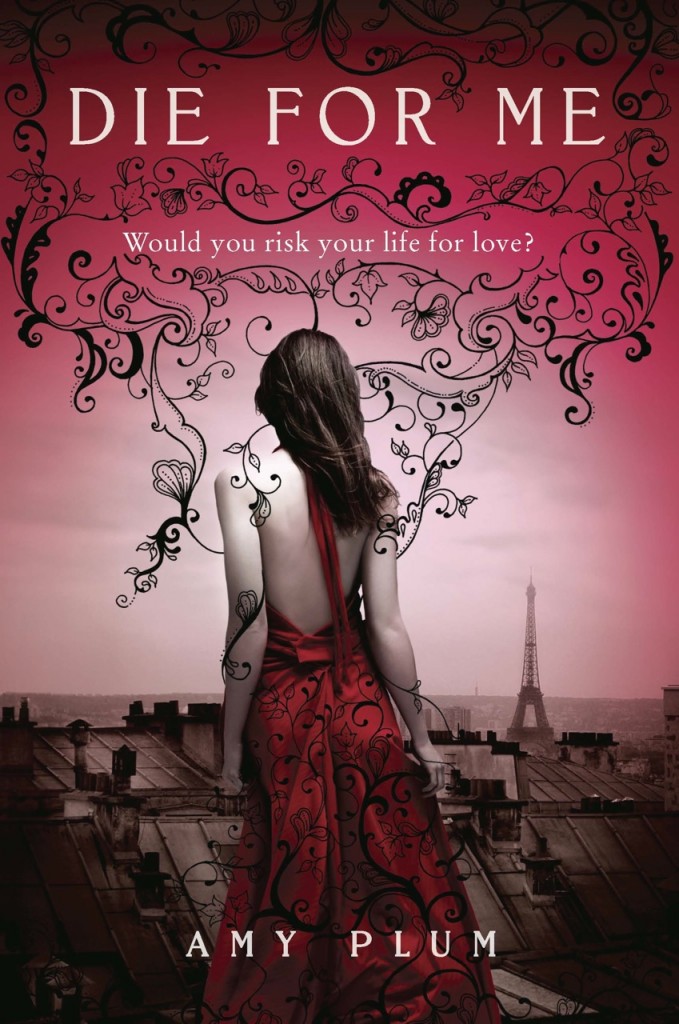 First words
I loved this book from the start. The cover is gorgeous and I was dawn into it from the very first page. From then, it kept me stuck to my seat until I turned the final page!
So, what's it about?
"[She] had said that meeting me had transformed Vincent. I had given him 'new life'... But was he expecting me to save his soul?"*
When sixteen-year old Kate, and her older sister, Georgia, move to live with their grandparents in Paris, Kate isn't
living
- she's just
existing.
A week before Christmas, a car crash killed her parents, and now she's far away from everything that was her old life in Brooklyn. She looses herself in a world of books and art - then Vincent appears.
With his dark hair, olive skin, and clear blue eyes she's entranced from the moments their eyes meet.
But he's hiding something...
When Kate watches helplessly as his friend pushes a man from the tracks of the train, before being hit himself, she knows that this is bigger than anything she could have imagined ... and she's walked straight into the middle of it.
What will she sacrifice for love?
Thoughts and opinions
Take me to Paris. Now. Pretty please?!
The city is described in such a wondrous way; with winding paths and ancient architecture, quaint, petite cafe's and romantic moonlight - it's beautiful! Not many books of this genera, (actually, any, that I can think of off the top of my head!), are set in France. With Paris having well earned it's romantic airs, any story set here is sure to have a love story to rival all others - Kate and Vincent most defiantly do.
Kate is wonderful - she's quick, witty and funny, with more than enough heartbreak in her past to sympathize with and all together shape her into a whole, real, feeling person. Any protagonist that has a true love of books, is destined to be a favorite character of mine, and the way in which Kate escapes into a world of words and art, is one I fully relate to in every way!
Vincent is firstly, yes, (*sigh!*), simply gorgeous. With dark hair, olive skin, blue eyes and a french accent he is the
ideal
of dark, sexy and mysterious. The catch? He's sweet, funny and kind. Forget Patch of HUSH-HUSH or Jace from THE MORTAL INSTRUMENTS, Vincent has the 'bad-boy' vibe with out any of the cockiness or harsh words.
But, of course, it's not as simple as it seems.
This take on Revenant's is clever. It's unique. It has consent, heart aching consequences and a gang of deadly, killer enemies.
The rest of Vincent's group, are made up of a brilliant mix of characters, and there's even the small hints of a love triangle.. . it has everything, all in one stunningly written package.
Final verdict
Fresh, breathtaking and beautifully told, DIE FOR ME will keep you to clinging to every last word. It will take you away to Paris in all it's splendor and glory, all it's culture and all it's mystery; this is truly a story you will not want to miss.
About the author
DIE FOR ME is the first novel by Amy Plum. The second book in the trilogy is UNTIL I DIE and the final book, IF I SHOULD DIE, is due to be released in May 2013!
Visit her website at:
http://www.amyplumbooks.com/
Follow her on twitter:
@AmyPlumOhLaLa
Like her FaceBook page:
http://www.facebook.com/amyplumfanpage?ref=sgm
Or, check out her blog!:
http://www.amyplumbooks.com/blog/
More books like this?
FINDING SKY by Joss Stirling
PROVIDENCE by Jamie McGuire
MY BLOOD APPROVES by Amanda Hocking
*This quote is taken from the prologue of DIE FOR ME.